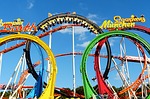 It's over, the Chicago Cubs 108-year World Championship drought has come to an end – in a Game Seven that had more twists and turns than a carnival ride.  The Cubs topped the Cleveland Indians (whose own World Series Championship drought now stretches to 69 seasons) 8-7 in ten innings.  Was it a "classic" Game Seven?  No, I'll leave that designation for games like Jack Morris' ten-inning complete game shutout that brought the 1991 World Series crown to Minnesota.  Was it one of the most exciting Game Seven's ever?  Definitely – even without its historic significance for both teams.  Let's look at just a few unexpected developments in this contest:
In a Game (and Series) considered a showcase for MLB's best young talent, three of the four Game Seven home runs were hit by players in their thirties, including one by a 39-year-old retiring catcher (Cubs' David Ross).
Two runs scored on a single wild pitch – by 2016's likely NL Cy Young Award winner Jon Lester.
Indians' ace Corey Kluber, who averaged better than a strikeout per inning in both the regular season and post season (up to Game Seven), lasted just four innings, giving up four runs and failing to get a single strikeout.
Neither starting pitcher was on the mound at the end of the fifth inning.  (Kluber, of course, was pitching – again – on short rest.  Insert "insert second guess" here.)
The Cubs' seemingly untouchable closer – Aroldis Chapman – came into the game and quickly gave up a double and game-tying home run – but got the win in his least effective post-season appearance.
There were a handful of sparkling defensive plays, as well as four errors (three by the Cubs), a hit batter, a costly wild pitch and a flubbed safety squeeze.
The Indians came back from a 5-1 deficit after 4 ½ innings, to tie the game 6-6 in the eighth.
There was a 17-minute rain delay.
Both teams scored in the tenth.
The eventual winning run was scored by a player who was intentionally walked.
2016 World Series MVP

Cubs' LF Ben Zobrist, who drove in the go-ahead run with a double in the tenth inning of Game Seven took home World Series MVP honors. (The Cubs ended up needing the insurance run driven in by C Miguel Montero.)  For the Series, Zobrist hit .357 (10-for-28), with two doubles, a triple and two RBI.
Old Guys Rule
The game and the Series were considered to be a showcase for some of MLB's best young talent: Francisco Lindor (22-years-old); Jose Ramirez (24); Kyle Schwarber (23); Kris Bryant (24); Addison Russell (22) – to name just a few of the twenty-something stars on the two rosters. In Game Seven, however, there were four home runs – three by players in their thirties.
Thirty-year-old CF Dexter Fowler got the Cubs off to a good start – and an immediate lead – with a booming lead-off home run in the first inning.
In the sixth inning, Cubs' 39-year-old catcher David "Grandpa Rossy" Ross, playing in his last major league game, homered to left off Indians' relief ace Andrew Miller – giving the Cubs a 6-3 lead and becoming the oldest player to homer in Game Seven of a World Series.
In the bottom of the eighth, the Indians' 36-year-old CF Rajai Davis took Cubs' closer Aroldis Chapman deep – tying the game 6-6 on a two-run shot.
One of the youngsters did appear in the long ball parade. The Cubs' 23-year-old 2B Javier Baez hit a solo shot off Indians starter Corey Kluber in the fifth.
Hope You Remember this Performance

The Indians' Brandon Guyer did not get into the game until the sixth innning; pinch-hitting and taking over righ field from Lonnie Chisenhall. (He would later move to LF.)  All Guyer did was record a single, double and walk, along with two runs scored and an RBI, in three plate appearancs.
Wild Thing, You Make My Heart Sing
The Indians started the fifth with two quick outs against Cubs' starter Kyle Hendricks, who appeared to be well in control.  Then DH Carlos Santana walked and Cubs' Manager Joe Maddon – after just 63 pitches – pulled Hendricks in favor of 19-game winner and strong Cy Young Award candidate Jon Lester. (Before the game, Maddon had said he preferred to bring Lester in at the start of, rather than in the midst of, an inning.  Good place to second guess here.). Lester gave up a dribbling single toward the mound to Indians' 2B Jason Kipnis. The ball was played by catcher David Ross, whose off target (error) throw to first let Kipnis move up to second and Santana to third. Then, with SS Francisco Lindor at the plate, Lester bounced a wild pitch in the dirt that allowed both Santana and Kipnis to come home – bringing the score to Cubs 5 – Indians 3. Lester got Lindor on a swinging strikeout and went on to pitch a scoreless sixth and the seventh.  He was replaced by closer Aroldis Chapman with two outs and one on in the eighth.
Turning Point
Hard to pick a turning point in a game with so many twists and turns, but I'll take the 17-minute rain delay between the ninth and tenth innings.  The Cubs were reeling a bit.  The bottom of the eighth had seen the Indians rally to tie the game at six off Cubs' (overworked) closer Aroldis Chapman (another chance to second guess), who came on with two outs and one on and gave up a run-scoring double to RF Brandon Guyer; a game-tying two-run homer to CF Rajai Davis; and a single to LF Ben Zobrist before striking out C Yan Gomes to end the inning.
Then, in the top of the ninth, with RF  Jason Heyward on third and one out, Cubs' 2B Javier Baez fouled off a two-strike safety squeeze (bunt) attempt that could have scored the go-ahead run. CF Dexter Fowler followed with a short-to-first ground out and the scoring opportunity was lost.  Fortunately for the Cubs, Chapman settled down to record a 1-2-3 ninth – and then the rain delay gave the Cubs a chance to calm down, regroup (have a team meeting) and right the ship – sailing it into a two-run top of the tenth.
The game-tying home run given up by Aroldis Chapman in the eighth inning was the first round tripper he had surrendered since joining the Cubs on July 25.
Stars of the Game
Cubs' CF Dexter Fowler started the game with a home run and collected three hits. Cubs' DH Kyle Schwarber continued his remarkable comeback from surgey with three hits.  Despite initial difficulties, starter-turned-reliever Jon Lester gave the Cubs three solid – and much needed – innings; one run, on two hits and a walk, with four strikeouts. Kyle Hendricks gave up two runs (one earned) in 4 2.3 innings.
For the Indians, CF Rajai Davis had two hits – including a game-tying home run – and drove in three.  Brandon Guyer, who didn't enter the game until the sixth inning, had a double, a single, a walk,  two runs scored and an RBI – in just three plate appearances. Cody Allen threw two scoreless innings – no hits, one walk, two strikeouts.
The Improbable Tenth –Both Teams Score
Cubs' DH Kyle Schwarber led off the tenth (Bryan Shaw on the mound for the Indians) with a single to right – and was immediately replaced at first base by pinch runner Albert Almora. 3B Kris Bryant followed with a long drive to center caught by Rajia Davis.  Almora made a heads up running play – tagging and going to second to eliminate the force play. The Indians countered by walking 1B Anthony Rizzo intentionally.  Almora's advance to second – which led to the Rizzo walk – would prove consequential. Next, LF Ben Zobrist cemented his World Series MVP Award with a run run-scoring double – Almora crossing the plate and Rizzo moving up to third. Shaw then intentionally walked SS Addison Russell to both set up the double play and get to Miguel Montero, the Cubs' third catcher of the game.  Montero singled the intentionally walked Rizzo home with what would prove to be the winning run.  At this point, Trevor Bauer replaced Shaw and got RF Jason Heyward and 2B Javier Baez to end the inning. Cubs 8 – Indians 6.
The Indians, however, were not done yet.  Carl Edwards replaced Aroldis Chapman on the mound to start the tenth and got two quick outs (1B Mike Napoli on a swinging third strike and 3B Jose Ramirez on a groundout to short.) Victory seemed to be right there, but this ride wasn't done spinning yet.  Brandon Guyer drew a walk and moved to second on defensive indifference.  He then scored on a single by CF Rajai Davis, cutting the lead to one.  At this point, Cubs' manager Joe Maddon brought in Mike Montgomery, who got RF Micheal Martinez on a grounder – third to first.
Whew! It was finally over.
World Series Stats Leaders

AVERAGE

Cubs: Anthony Rizzo – .360

Indians:  – Jose Ramirez – .310

HITS

Cubs: Ben Zobrist – 10

Indians: Jason Kipnis – 9

HR

Cubs: Kris Bryant and Dexter Fowler – 2

Indians: Jason Kipnis and Roberto Perez – 2

RBI

Cubs: Anthony Russell – 9

Indians: Roberto Perez – 5

RUNS SCORED 

Cubs: Anthony Rizzo – 7

Indians: Jason Kipnis – 6

STOLEN BASES

Cubs: Jason Heyward – 4

Indians: Rajai Davis – 3

PITCHING WINS

Cubs: Jake Arrieta – 2

Indians: Corey Kluber  – 2

STRIKEOUTS

Cubs: Jon Lester – 16

Indians: Corey Kluber – 15

ERA (starters)

Cubs: Kyle Hendricks – 1.00

Indians: Corey Kluber – 2.81

INNINGS PITCHED

Indians: Corey Kluber – 16.0

Cubs: Jon Lester – 14.2

SAVES

Cubs: Aroldis Chapman and Mike Montgomery – 1

iNDIANS: Cody Allen – 1
I tweet baseball @David BBRT
Member: Society for American Baseball Research (SABR); The Baseball Reliquary; Baseball Bloggers Alliance.