Bleacher Bums XXXIV – Tennessee Three Step
(August 12-21, 2016)
Ten Games – Seven cities – Ten Days
Independent – A- AA- AAA-  & Major League
There is really nothing like a Ballpark Tours trek. It is the perfect way to enjoy the national pastime – good times with good friends (old and new) who share a passion for baseball and adventure.  It's would not be an exaggeration to say that once you get on a Ballpark Tours bus, every mile is a memory.
Note:  This is an unsolicited BBRT endorsement/recommendation.  I've been on 27 Ballpark Tours trips, and on every one I've made some great friends, had some great times and seen some great baseball.  I highly recommend the 2016 trek and, later in this post, there is a link that will take you directly to Ballpark Tours site.
This year's jaunt, leaving out of Saint Paul, Minnesota promises to be a true southern adventure.   August 12-21, trekkers will enjoy ten games in seven cities in ten days.  And, if you've ever wanted to compare the quality of play at various levels (as well as culture of the game and the towns and cities in which it is played), this trip is for you. It includes professional baseball at almost every level – from the Independent Leagues through the Major Leagues. You'll not only see the Minnesota Twins and defending World Champion Kansas City Royals, but some of the top minor league prospects of the Twins, Diamondbacks, Mariners, A's, Cardinals, Rays and Astros.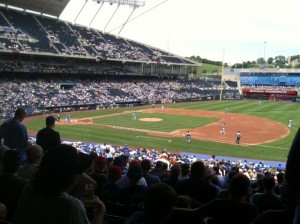 In addition, you'll be able to enjoy the culture, cuisine, history and arts of the cities along the way, including two nights each in Memphis, Nashville and Kansas City – talk about the opportunity for Blues, Brews, Barbeque and Baseball, not to mention a little Country and Bluegrass thrown in. As always with Ballpark Tours, you can expect good hotels, well-located – and all the usual high spirits, hi-jinx and BPT hoopla. For a look at some of BPT's past trips, there are BBRT's Ballpark Tours Daily Roundups, just click here.  To learn more (like pricing), just click here to go right to Ballpark Tours website.  Really anxious to sign up, here's a downloadable order form – click here.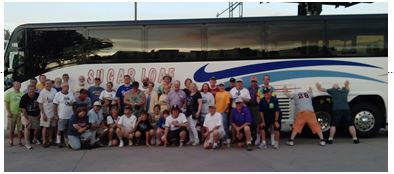 For those who want more detail – here are the teams featured on this year's trek.
Independent- Frontier League
Gateway Grizzlies at Southern Illinois (Marion) Miners
Class A – Midwest League
Quad Cities River Bandits at the Peoria Chiefs
Double A – Southern League
Montgomery Biscuits at Chattanooga Lookouts
Triple A Pacific Coast league
Tacoma Raniers at Memphis Redbirds
Reno Aces at Nashville Sounds
Major League – American
Minnesota Twins at Kansas City Royals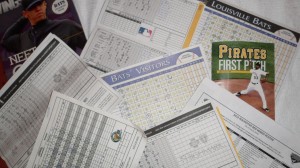 I tweet baseball @DavidBBRT
Member: Society for American Baseball Research (SABR); The Baseball Reliquary; Baseball Bloggers Alliance.