MLB's regular season is closing in fast and, as is BBRT's tradition, it's time to take a look at the ballpark "extras" fans can expect – promotions, giveaways, theme nights, special discounts and more.  Being from Minnesota, I will put a little "extra" emphasis on the Twins; but I'll share some information on unique giveways across MLB.
DISCLAIMER:  Keep in mind, promotional items and schedules are subject to change without notice. For a complete list and up-to-date details regarding 2017 Twins promotions (including dates, numbers of items, activities and eligibility) click here  For details on promotions and events across MLB, visit each team's website.
This year's team  promotions range from bobbles (bobbleheads, that is) to bangles (like the Hanley Ramirez Chain and Diamondbacks' Mothers' Day "Clutch").  They also range from traditional (baseball caps, jerseys and gloves) to hi-tech (the Phillies are literally giving away a "Tech Kit," as well as a cell phone wallet and "texting" gloves) to super practical (Mariners' Potting Soil Night).  And, they salute players new (like Dansby Swanson and Michael Fulmer) and old (like Hank Aaron and Whitey Ford).  In addition, they celebrate a range of individual and team events from Rod Carew's 1977 MVP season to the Cubs' 2016 World Series win. Even mascots like the Phillie Phanatic, Fredbird and T.C. Bear are getting into the act. There is truly something for everyone. The giveaway BBRT is most excited about, however, is something new that the Twins are offering to young fans.
BASEBALL ROUNDTABLE 2017 MOST UNIQUE NEW BALLPARK GIVEAWAY

This season, on April 23, the Twins' are introducing a truly personal touch to ballpark promotions – a customizable Twins Youth T-Shirt.  That's right!  The Twins Tee will come with iron-on letters and numbers, so youngsters can have their very own personalized Twins outfit (or maybe wear the name and number of their favorite player).  The first 5,000 youngsters 14-and-under will receive T-Shirts, so get there early. Plus, Sunday is Kids Day, so young folks can get a player autograph before the game; enjoy a half-price Kids Meal ($4 for a hot dog; chips or apple sauce; and milk, soda or juice) during the game; and can run the bases after the game.  Now, that is kid- and parent-friendly day at Target Field.  BBRT Note: Among the runners-up for most unique promotional item were the Phillies "texting" gloves and a singing Francisco Cervelli bobblehead from the Pirates. 

In the remainder of this post, BBRT will take a look at some of the most popular or unique items in the MLB's "Gift Bags" for the year – listing my top five (hometown) Twins promos, as well as a featured promotional item from each team's 2017 collection.  Since bobbleheads remain the king of ballpark promos, I'll also list the bobbleheads (and dates) for each team. Then, I'll also take a look at the Twins' special Theme Days and Nights, as well as discounts on tickets and concessions. (Twins fans may want to be sure to read – or scroll – past the team-by-team section to take in the Twins-specific events and bargains.)  I'll finish up with BBRT's 2017 All-Bobblehead All Star Team. And, again remember, before finalizing your plans, check each team's website for details (dates and promotions may change) on dates, numbers, eligibility, etc.
BOBBLEHEADS ARE STILL THE TOP MLB GIVEAWAY
The king of MLB giveaways remains the bobblehead.  This year, teams are slated to hand out 133 different bobbleheads – totalling more than 2.25 million individual bobblers.  (An exact count is difficult, as some teams list totals for giveaways as "all fans" or "as long as supplies last" – 2.25 million is a conservative estimate. Smith and Street's Sports Business Journal – in a November 30, 2015 article – reported that MLB teams distributed 3.17 million bobbleheads in 2015.) I would also note that the BBRT estimate does not include bobbleheads to be distributed as part of theme nights that require special tickets.
One final thought on bobbleheads.  If bobbleheads are the royalty of ballpark giveaways, the Los Angeles Dodgers are the King of the court.  This season, the Dodgers will handout approximately 400,000 bobbleheads (10 different bobbblehead days) – the most in MLB.
MINNESOTA TWINS TOP-FIVE 2017 GIVEAWAYS

This season, the Twins will handout a treasure trove of team-identified baseball merchandise, including:

40,000 bobbleheads
40,000 Twins caps
40,000 stocking caps
30,000 long-sleeve, hooded t-shirts
20,000 baseball card packs
25,000 T-shirts
10,000 fur trapper hats
10,000 1987 World Series Steins
10,000 Twins Hall of Fame commemorative pins
10,000 pairs of socks
10,000 plastic bat & ball sets
10,000 magnetic schedules
10,000 tote bags
7,500 beach towels
5,000 beach totes

Now, here are BBRT's five favorite 2017 Twins giveaways. For more details and a complete list of Twins giveaways, theme nights and special ticket or concessions offerings, click here. 

Twins Long Sleeve Hooded Tee (30,000 – April 3)

… Twins hoodies are rapidly becoming an Opening Day tradition.  A very nice Twins wearable – and, after all, what's better than something free on Opening Day?

Twins Customizable Youth Tee (5,000 – April 23)

… See box  and photo near the top of this post.

Rod Carew Bobblehead (10,000 – August 18)

… This bobblehead is part of a Twins' celebration of Rod Carew's Summer of' '77; when Sir Rodney led the league with a .388 average, 239 hits, 128 runs scored and 16 triples.  He added 14 home runs, 100 RBI and 23 stolen bases on his way to the AL Most Valuable Player Award.  If you score only one bobblehead this season, this is the one. (Oh yes, there's also post-game fireworks.)

Twins 1987 World Championship Stein (10,000, must be 21+ – July 22)

… Great way to recognize that surprising 1987 World Series win (especially if you fill it with your favorite beverage).  As a bonus, it's part of the July 21-22 1987 World Series Championship Reunion Weekend.

Tie: Twins Fur Trapper Hat (10,000 – April 15) and Twins Red Cap (20,000 – April 22)

… Twins Senior Manager for Marketing and Promotions Julie Vavruska indicated the fur trapper hats have been especially popular with Twins' fans and, from BBRT's point of view, you can never have too many Twins baseball caps. This season, I prefer the red one.
_______________________________________________________
Now let's move to a look at one unique item – and the bobblehead list – for each team.
Arizona Diamondbacks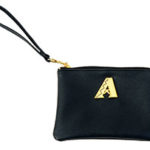 The BBRT-featured Diamondbacks promo will be given out on Mother's Day (May 14) – a Diamondbacks Clutch.  Swee-ee-t!  Arizona's bobbleheads include: Jake Lamb (April 8); Paul Goldschmidt (June 24); Robbie Ray (July 22); Sugar Skull (September 9).
Atlanta Braves
The Braves featured item honors one of MLB's all-time greats – a Hank Aaron Replica Statue (August 18).  The team is also giving away five bobbleheads, honoring returning players and newcomers: Ender Inciarte Game Ender Catch (May 19); Bartolo Colon (June 9); Dansby Swanson (June 16); Matt Kemp (July 14); Freddie Freeman (August 25).
Baltimore Orioles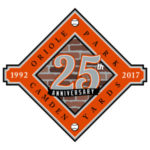 The Orioles' BBRT-featured giveaway is a Replica Stadium recognizing the 25th Anniversary of Orioles Park at Camden Yards (August 19) – although the Oriole Bird Bobblehead Toothbrush Holder (September 24) also caught my eye.  Orioles' 2017 bobbleheads include: Zach Britton (July 1); Jonathan Schoop (August 5).
Boston Red Sox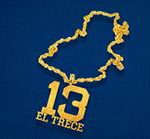 The featured Red Sox item truly qualifies as baseball bling – A Hanley Ramirez Chain (May 1).  The featured bobbleheads for 2017: Rick Porcello Cy Young Award (April 5); Mookie Betts (April 14); Craig Kimbrel (May 24); Chris Sale (June 12); Manny Ramirez (June 27); Jackie Bradley, Jr. (August 3).
Chicago Cubs

We'll give a little more space here to the Cubbies, who are celebrating the end of the curse (and, of course, a World Series Championship).  The Cubs' featured item is the Replica 2016 World Series Trophy (April 15.)  However, fans can also pick up a Replica WS Championship Banner (April 12); Replica 2016 NL Champions Pennant (May 21); Championship Wall Flag (June 11/13-and-under); and Championship Parade Confetti Globe (June 20).  The Cubs' bobbleheads: "The Final Out" (May 20); "World Series MVP" (June 8); "Turning Two" (July 5); "Starting Aces" (August 17).
Chicago White Sox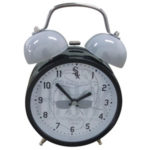 The ChiSox, this season, are treating fans to a Hawk Harrelson Alarm Clock (May 13). Their 2017 free bobbleheads: Southpaw (June 25); White Sox Stormtrooper (August 26).
Cincinnati Reds
The Reds' top giveaway (from BBRT's perspective) is actually a bobblehead – a triple bobblehead to be exact.  On  Spetember 16, the team will handout a Past and Present Bobblehead featuring Tony Perez, Sean Casey and Joey Votto. That's a home run!  (Note: One of my favorite bobblers of all time was the Reds' 2015 triple, featuring the "Nasty Boys" bullpen of Rob Dibble, Randy Myers and Norm Charlton, who helped the Reds claim the 1990 World Series Championship.) Also on the Reds' 2017 bobblehead list: Adam Duvall (May 20); Anthony DeSclafani (June 3); Billy Hamilton (July 15); Raisel Iglesias (August 5); Homer Bailey (August 26); Fan Vote (September 23.)
Cleveland Indians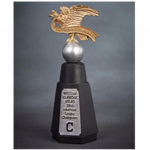 The Indians are showing off Cleveland pride with their BBRT-featured giveaway – a Replica of the 2017 American League Championship Trophy (May 24). They are also a great source for that coveted Indians' jersey, as their promotional schedule includes a: Carlos Santana jersey (June 10); Cody Allen jersey (June 24); Andrew Miller jersey (July 8); Edwin Encarnacion jersey (August 26); and a 1977 jersey (September 9). Bobbleheads for 2017: Jose Ramirez (May 27); Francisco Lindor (July 4); Jason Kipnis (July 22); Terry Francona (August 23).
Colorado Rockies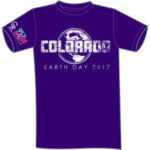 Okay, I admit it, I'm a John Denver fan – which helps make choosing the Rockies'  Earth Day 2017 T-shirt (April 21) as the BBRT-featured Rockies' Giveaway easy- although the Jon Gray Hair Hat (June 16) was tempting.  The Rockies' bobbleheads for this season: DJ LeMahieu NL Batting Champ (April 8); MARVEL Super Heroes (July 8); Adam Ottavino Star Wars (July 22); Nolan Arenado (August 19).
Detroit Tigers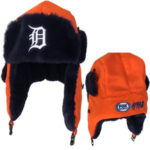 The Tigers featured giveaway reflects the weather of the Motor City – the "April in the D" Trapper Hat (April 8, when the fans will probably need them). The Tigers' bobblehead giveaways: Michael Fulmer Rookie of the Year (June 16); James McCann (July 29); Alan Trammel (August 19).
Houston Astros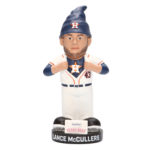 BBRT's pick-to-click Astros' giveaway is the Lance McCullers "Glow in the Dark" Gnome (May 20) – for a couple of reasons: 1) Who wouldn't want a glow in the dark gnome?; and 2) It's sponsored by Nolan Ryan Beef.  Astros' bobbleheads: Jose Altuve (April 8); Carlos Correa (July 15); Jeff Bagwell Batting Stance (August 5); Jeff Bagwell, Craig Biggio, Mike Hampton Triple Bobblehead (August 19); George Springer Diving Catch (September 16). The weekend of August 4-5 should be exciting in Houston, it's Jeff Bagwell Hall of Fame Weekend at the ballpark – and you could score a Replica 1997 Bagwell Jersey (August 4) and a Bagwell bobblehead (August 5), while also enjoying fireworks (August 4) and a pregame Hall of Fame ceremony (August 5).
Kansas City Royals
Kansas City has a rich baseball history – as well as the Negro Leagues Baseball Museum – and  BBRT really likes their May 7 Kansas City Monarchs Jersey giveaway. Royals' bobbleheads for this season: Kelvin Herrera (April 29); Danny Duffy (May 13); Alex Gordon (June 3); Eric Hosmer (July 22); Kevin Appier (August 19); George Brett (September 30).
Los Angeles Angels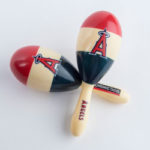 Keeping a focus on unique items, BBRT is featuring the Angels' Cinco De Mayo giveaway – Angels' Maracas (May 5, of course). The Angels' bobbleheads feature a Hall of Famer and a future Hall of Famer.  Mike Trout is featured on a series of three bobbleheads honoring his 2016 MVP season (May 16, August 4, August 22); Trout will also be recognized with a MVP Double Bobblehead (July  18); and Nolan Ryan will be honored with a August 25 bobblehead promo.
Los Angeles Dodgers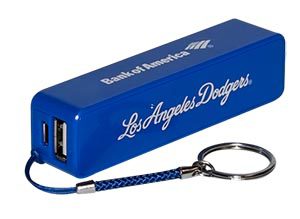 The Dodgers are not only the king of bobbleheads (10 different bobblehead giveways), they may very well be the royalty of MLB promotions.  In 2017, 65 of the Dodgers' home games will feature some type of giveaway, theme or event. BBRT chose to feature a unique item – the Dodgers Phone Charger (April 4); but I could easily have picked from a  long list of promotional items,  headlined by such giveaways as the ten Great Dodger Moments Coins; the Vin Scully Commemorative Microphone Statue (May 3); the Dodgers Chips and Salsa Dish (May 8); and the replica Jackie Robinson Statue (April 15).  As for bobbleheads, the Dodgers' 2017 lineup includes: Corey Seager (April 29); Kenley Jansen (May 10); Joc Pederson (May 23); Justin Turner (June 6); Andre Ethier (June 21); Dave Roberts (July 6); Clayton Kershaw (July 26); Gil Hodges (August 15); Adrian Gonzalez (September 6); TBD (September 26).
Miami Marlins
U.S. engineer/inventor Charles Kettering once said "My interest is in the future because I am going to spend the rest of my life there. " With that in mind, the Marlins' promotional giveaway featured in this post is the Fortune Teller Baseball (which I predict will be given to the first 10,000 fans on September 4). Marlins' 2017 bobblehead lineup: Don Mattingly (April 14); Felo Ramirez (May 28); Giancarlo Stanton 2016 HR Derby (June 3); Dee Gordon (July 29); J.T. Realmuto (August 25); Christian Yelich (September 17).
Milwaukee Brewers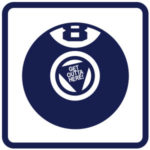 The Brewers will literally be putting Bob Eucker behind (actually on) the 8-Ball on August 13, when they hand out their Bob Eucker 8-Ball promotional item.  Also unique is the May 28 giveaway Robin Yount Bobblehead (on a motorcyle), which recognizes the Baseball Hall of Famer's passion for motorcyle and auto racing. (See photo at the top of the post.) Other bobbleheads: Jonathan Villar (April 23); Zach Davies (July 2)
New York Mets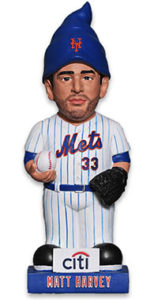 A review of MLB giveaways wouldn't be complete without at least a couple of garden gnomes, so here's the Mets' Matt Harvey Garden Gnome (April 22)  – although the Noah Syndergaard Hair Hat (May 6) and Yeonis Cespedes Compression Sleeve (July 23) also were tempting.  The Mets' team of 2017 bobblehead giveaways includes: Asdrubel Cabrera (July 1); Noah Syndergaard/Thor (July 22); Yeonis Cespedes (August 19).
New York Yankees
The Yankees featured giveaway commemorates the 40th Anniversary of the team's 1977 World Series win  – a replica of the 1977 World Championship Ring (September 17). Yankee bobbleheads for the season celebrate the old and new when it comes to player selections: Gary Sanchez (April 30); Reggie Jackson (June 9); Whitey Ford (July 9); Aroldis Chapman (August 27 – this one should go "fast.")
Oakland A's

The A's are ready to offer fans a good time on May 7, with their Sean Manaea LED Wrist Watch. (No need for Manaea to buy a vowel that's for sure.)  On the bobblehead front: Bob Melvin (May 6); Khris Davis (June 3); Miguel Tejada & Bary Zito (July 1); G-Eazy (July 28).
Philadelphia Phillies  Go Tech

For the Phillies, BBRT decided to go for unique, something no other ball club was giving away – Phillies Texting Gloves (April 25). Social media, here comes the Phanatic. The Phillies, BTW – might as well go all the way with this – are also giving away a Phillies Cell Phone Wallet (April 12) and a Phillies Tech Kit (earphones, charging/power plugs, case – May 22);   Phillies bobbleheads: Mike Schmidt (July 8). Phillie Phanatic Solar Bobble Body (July 30).
Pittsburgh Pirates

The Pirates are one of only two teams – the other is the Reds – which have a bobblehead as the BBRT-featured giveaway.  But really, how can you resist a Francisco Cervelli "That's Amore" Singing Bobblehead (April 8).  Additional Pirates' bobbleheads for 2017: Bob Walk Chair Tip (May 20); Jody Mercer (June 17); Gregory Polanco El Coffee (August 19).
Saint Louis Cardinals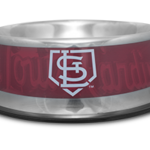 Bark in the Park, Pups in the Park, Dog Days at the Park, whatever you call it, take your dog to the ballgame day is pretty popular around MLB.  In St.Louis, it's Purina Pooches in the Ballpark (May 20).  And, even if your pooch can't make it to the game, you can go home with a Cardinals Pet Bowl.  Don't have a pet, show up on September 10 for a Build-A-Bear Cardinals Pup.  Oh yes, and here are the Redbirds' bobbleheads for the season:  Yadier Molina (April 8); Carlos Martinez and Matt Carpenter Double (April 29); Orlando Cepeda (June 9); Bob Gibson Final Out #1 (June 24); Kids Fredbird (June 25); Tim McCarver Final Out #2 (July 8); Mystery HOF Manager (August 25); Scott Rolen (September 30).
San Diego Padres
The Padres' 2017 promo schedule is, once again, bobble-less. Still, there is the popular Padres and Puppies Calendar (April 23).  Who can resist puppies?
San Francisco Giants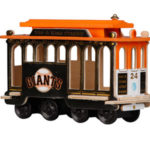 Unique to the Giants is the September 3 San Francisco Cable Car Replica giveaway – a bit of Bay Area history. The Giants' 2017 bobbleheads include: Johhny Cueto Shimmy (April 15); Giants Retro (June 24); and Charlie Brown (July 22).  I'd also like – 'er love – to get one of the  June 25 promo 50th Anniversary of the Summer of Love blankets.
Seattle Mariners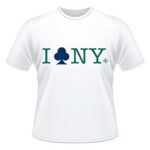 BBRT was especially fond of the Mariners' (July 21) I "Club" New York T-Shirt giveaway because it was the only one I came across that actually referred to the opposing team.  (I like that spirit.)  The Mariners were pretty big on bobbleheads as well (seven players/165,000 bobbleheads): Ichiro Dual Bobblehead (April 19); Felix Hernandez (May 6); Jay Buhner (May 20); Nelson Cruz (June 3); Kyle Seager (July 8); Edgar Martinez (August 11); Robinson Cano (September 9). August 11-13, the Mariners are planning plenty of action around the retirement of Edgar Martinez' number: Edgar Martinez Bobblehead (August 11, 45,000); Edgar Martinez number-retirement ceremony and Replica Number Plaque (August 12, 45,000); Edgar Martinez Replica Jersey (August 13, 45,000).  The Mariners were also the only team with a "Potting Soil Night." 
Tampa Bay Rays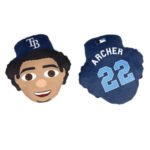 The Rays are right up to date, with the giveaway BBRT has chosen to feature – the Chris Archer Emoji Pillow (July 23).  I must admit that the Bubble Blowing Evan Longoria (May 6) figure also  intrigued me.  The Rays' bobbleheads: Kevin Kiermaier Gold Glove (April 8); Matt Duffy Double Play (June 10); Kevin Kiermaier Star Wars (June 24); MARVEL Iron Man (August 5); Blake Snell (September 16).
Texas Rangers
The Texas Rangers' most unique item would seem to be the Jonathan Lucroy Chest Protector Backpack (August 20).   Among the bobbleheads for the coming season: Adrian Beltre Dancing Legs (April 29); Elvis Andrus/Rougned Odor High Five #1 (May 13); Cole Hamels Super Hero (June 3); Elvis Andrus/Rougned Odor High Five #2 (July 29); Pudge Rodriguez Hall of Fame (August 12).
Toronto Blue Jays
The Blue Jays' BBRT-featured giveaweay is a Blue Jays Sleeved Blanket, presented at the final home game (September 24).  Blue Jays' bobbleheads: Marco Estrada (May 14); Josh Donaldson (June 4); Aaron Sanchez (July 9);
Washington Nationals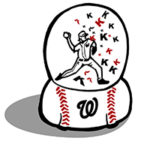 Top Nats' giveaway goes to the Max Scherzer Snow Globe  (May 24), honoring the ace of the staff and 2016 Cy Young Award Winner. The Nationals are featuring three bobblehead giveaways: Daniel Murphy (April 14);  Trea Turner (May 12); Tanner Roark (June 9).
___________________________________________________________________
Now, for Twins fans, a look at …
TWINS SPECIAL EVENTS AND THEME NIGHTS
Wine, Women and Baseball … May 5, July 7, August 29

Back in the Days of the Metrodome, the Twins launched their Wine, Women and Baseball event  – which still sells out (approximately 400 for each event). Twins Senior Manager for Marketing and Promotions Julie Vavruska said the original event was held in tents on the Plaza outside the Metrodome.  It's now held (pregame) at the Loews Minneapolis Hotel – where attendees enjoy wine tastings, light appetizers and desserts, and "Pamper Yourself" stations (manicures, massages, hair styling, etc.). You can expect Twins wives to drop in, and each participant also receives a Twins Cross Body Bag. Topping it all off, of course, is an evening at Target Field.
The Twins have a host of special events slated this season, including the: 1987 World Series Championship Reunion Weekend (July 21-22); Diversity Day (August 3); T.C.'s Summer Bash and Mascot Softball Game (August 6); Rod Carew Summer of '77 Tribute (August 18); and Twins Hall of Fame Weekend (August 19-20).  Twins Marketing and Promotions executive Julie Vavruska indicated there would be a range of special activities and promotions linked to those events.
"We'll be giving out our first-ever, at-the-gate T.C. Bear bobblehead at the T.C. Summer Bash," she said. "And you can expect photo and autograph opportunities related to the 1987 World Series team reunion."
Vavruska was also excited about this season's Diversity Day tumbler giveaway (August 3), which makes use of a computer-generated program to make each of the 5,000 tumblers to be handed out unique. "You'll know that the tumbler you received is a one-of-a-kind item," she said.  "No one will have the same one."
Vavruska also discussed the Twins' ambitious Theme Night/Day schedule, noting that theme events – which require a special ticket – enable the team to reach specific groups.
"We started with just a handful of events in 2015, with a goal of bringing in people who hadn't been to the ballpark before," she said. "We got great feedback and results.  In 2015, 70 percent of the theme-event participants were first-time visitors to Target Field."
The Twins have since expanded the theme concept, which both attracts fans (new and old) and generates a sense of community at the ballpark.   For full details, check out the Twins promotional schedule on the team website. Here, however, is a list of Theme Events and the promotional items that go with the special ticket.
University of Minnesota Night … May 5 (Maroon and Gold Twins cap)
MARVEL Super Heroes Day … May 6 ("Guardians of the Infield" T-shirt)
Scrubs Night … May 16 (Twins hospital scrub top)
Faith Day … May 28 (Post-game program)
University of St. Thomas Night  … June 20 (Purple and Gray Twins cap)
Star Wars Night  … June 21 (Brian Dozier "A Force 2B Reckoned With" Stormtrooper bobblehead)
University of North Dakota Night … July 7 (Green and White Twins cap)
College of Saint Benedict/St. John's University Night … July 18 (Red and White Twins cap)
Sportsmen's Night … August 5 (Blaze Orange/Camo reversible Twins beanie)
North Dakota State University Night … August 15  (Yellow and Green Twins cap)
Cancer Awareness Night … August 30 (Unique Twins caps in colors reflecting the cancer charity each attendee would like to support)
Minnesota Wild Night …. September 12 (Exclusive co-branded Wild/Twins cap)
Love Your Melon Night … September 14 (Twins Love Your Melon beanie)
Zubapalooza Night … September 29 (A pair of Minnesota Twins Zubas)
_______________________________________________________________________
WE ALL LOVE A BARGAIN – TWINS' DEALS
Anyone who knows me personally, knows how I love a bargain.  Here are a few of my Twins' favorite Bargains.
EVERY GAME
Cub Family Section … Free hot dog and soda with each ticket in the alcohol-free family section. Hot dog and soda available at Hennepin Grille (Section 311).
EVERY MONDAY THROUGH THURSDAY GAME (excluding Opening Day)
Military/Veterans Appreciation … Active Military or veternas with valid ID can purchase up to four Home Plate View tickets at half price.
ALL WEEKDAY DAY GAMES
Treasure Island Senior Day … Fans 55 and over receive a $5 discount on Field Box and Treasure Island Cove seats.
EVERY SUNDAY
Kids Day … Kids Meals (Hot Dog – Chips or Apple Sauce – Beverage) are half-price ($4); Pregame player autograph opportunity for kids 14-and-under; Kids can run the bases post game. Kids Meals at Hennepin Grille (Section 311) and Taste of Twins Territory (Section 124).
EVERY TUESDAY
U.S. Bank Meal Deal … Free hot dog and soda with each U.S. Bank Home Run Porch View ticket. Hot dog and soda at Hennepin Grille (Section 232), The Deck Section U, and Taste of Twins Terrioty (Section 234).
EVERY WEDNESDAY
Schweigert Dollar-A-Dog Day … Hot dogs for $1 at the Hennepin Grille and Taste of Twins Territory concession stands. (limit two person, total of 20,000 per game).
Student Day … Ballpark Access tickets for students for $5, and students can download a free Metro Transit Ride Pass. One ticket per student with valid ID
THE BIG FINISH – YOUR 2017 MLB ALL BOBBLEHEAD ALL STARS

C – YADIER MOLINA, CARDINALS

1B – PAUL GOLDSCHMIDT, DIAMONDBACKS

2B – JOSE ALTUVE, ASTROS

3B – NOLEN ARENADO, ROCKIES

SS – FRANCISCO LINDOR, INDIANS

LF – ALEX GORDON, ROYALS

CF – MIKE TROUT, ANGELS

RF – GIANCARLO STANTON, MARLINS

SP – CLAYTON KERSHAW, DODGERS

CL – ZACH BRITTON , ORIOLES

MGR – TERRY FRANCONA, INDIANS

THROWING OUT FIRST PITCH – WHITEY FORD, YANKEES
I tweet baseball @DavidBBRT
FOR MORE BASEBALL AND BLOG POST NOTIFICATIONS, FOLLOW (AND LIKE ) THE NEW BASEBALL ROUNDTABLE FACEBOOK PAGE www.facebook.com/BaseballRoundtable/ or click here. 
Member: Society for American Baseball Research (SABR); The Baseball Reliquary; The Negro Leagues Baseball Museum; Baseball Bloggers Alliance.