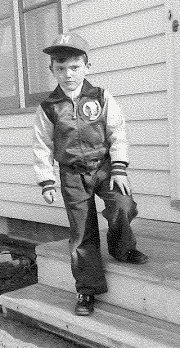 BBRT founder David Karpinski is a lifelong baseball fan – and while David's life began in 1947, his life as a major league baseball fan began in 1953, when the Braves moved to Milwaukee.  David attended his first major league game that year and was soon collecting autographs, saving box scores, wearing "major league" apparel, studying the history of the game (its character and characters) and becoming a true "fan"-atic. Over the years, his dedication to the concept baseball is like life – only better has taken David to 28 major league ballparks, 9 Spring Training facilities, Cooperstown and minor league ballparks from Florida to Wisconsin to Colorado.   (Thanks by the way to Saint Paul-based Ballpark Tours for the opportunity to visit many of those facilities.) He's been a partial season ticket holder at the major and minor league level; been to multiple Divisional and League Championship Series, three World Series, and one MLB All-Star game.
As a player (amateur only), David was a regular third-basemen, occasional shortstop  and relief pitcher (baseball, fast pitch and slow pitch softball) and for 32 years only wore number 41 in honor of his favorite player – HOF third baseman Eddie Mathews.  He has also coached softball and umpired Little League and currently plays second base on an "over 60" softball team.
David, who has a B.A. in Organizational Management and Communications, is a retired corporate and political speechwriter, who relishes the fact that more prose –and poetry – has been written about baseball than any other sport.
David launched BBRT in 2012, with a focus on going beyond baseball news … offering a chance for the author and readers to: rave and rant about the game; look at both fantasy and fanciful baseball; face the challenge of iconic and ironic trivia; and generally explore baseball as much from the heart as from stat sheets and highlight video.
David invites all readers to contribute their insights, opinions and emotions about the national passion and pastime – and to contribute to the the "Why I Love Baseball" page.